STUDIO17 MÉDIATION METHOD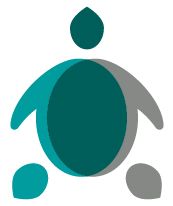 COMMITMENT, AT THE HEART OF STUDIO17 MÉDIATION METHOD
STUDIO17 MÉDIATION accompanies, guides, helps and inspires individuals, groups, organizations, communities, to engage with confidence, openness, availability and autonomy, in order to find appropriate, effective, efficient, creative solutions to the conflicts, tensions, issues they are encountering.
The power and relevancy of the STUDIO17 MÉDIATION METHOD arise from putting into action its fundamental principles and its structured and dynamic method which support the commitment of participants and the resolution of conflicts.
Presence
Presence is reassuring and inspiring. A presence which gives the tone, guides, encourages, allows active and genuine listening and shows openness.
Vigour
Dynamism and vigour give wind in the sails and breath to help going forward with respect. An adapted and adjusted vigour to ensure proper progression of the process.
Relevance
The processes, the approach, the rhythm and the progression should be relevant to the needs, the interests, the cultures, the contexts, the factors, the causes, the sources of conflicts or of the complex situations.
Rigour
Rigour supports leadership, coherence, discipline and presence. Rigour always considers the mandate and the context. Rigour structures and reassures and supports commitment.
Flexibility
Flexibility allows us to stay relevant and to be at the service of the people and of the process. It allows us to adjust to the needs and circumstances during the whole process and facilitates commitment.
Trust
Trust, mainly in conflict, tense and complex situations, does not come manifest magically. Trust is however essential for the exchanges and for the commitment.
Creativity
Creativity allows us to emerge from conflictual, tense and complex situations, by imagining and exploring possibilities. Creativity allows us to seize opportunities, to move forward and to obtain appropriate, efficient and sustainable results.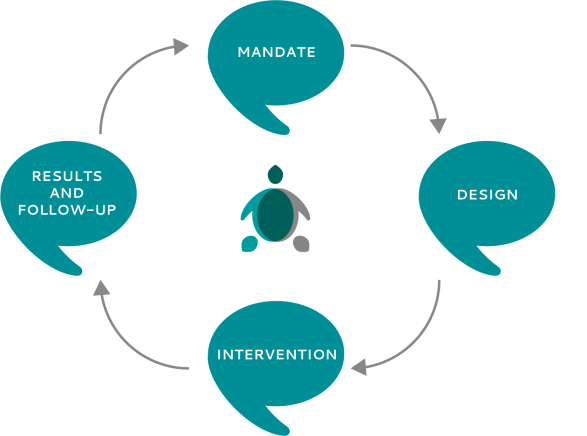 Before commiting ourselves into a conflict resolution process, the mandate must be clear, appropriate and relevant. During this first step, we clarify expectations, objectives, timelines, motivations and we explore the general context.
This step involves analyzing the context and circumstances of the conflict, determining the approach, process and the intervention strategy. It translates into a clear, relevant and structured proposition.
This is the implementation of the conflict resolution process. The intervention refers to the processes and services offered by STUDIO17 MÉDIATION (mediation, facilitation, coaching or training).
This step is about examining, clarifying, understanding and structuring the results. It is done throughout the process and at the end of it. It allows us to assess what has been accomplished, make adjustments if required, reflect, finalize, identify and structure the follow-up.