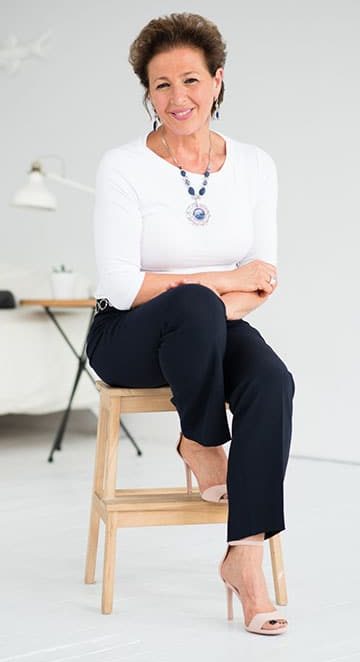 Biography
Carole Soucis
Mediator | Facilitator| Trainer
Retired Lawyer
President and Founder of STUDIO17 MÉDIATION INC.
Carole has over 35 years of experience in organizational, intercultural, deep-rooted and identity-based conflict management and resolution. She has worked in the private and public sector, in Canada and abroad, as a lawyer, adjudicator, negotiator, mediator, facilitator and trainer. She has held various positions in the federal public service, responsible for assessing, designing, planning and implementing systems, programs, policies, directives, legislative reforms and training regarding conflict management and resolution.
Known for her leadership, dynamism, rigour and commitment, Carole accompanies and helps individuals, groups, organizations and communities to prevent, manage and resolve their conflicts in a positive, creative, efficient, appropriate and sustainable way.
Carole is a mediator accredited by the Institut de médiation et d'arbitrage du Québec (IMAQ). She was also a mediator accredited by the Barreau du Québec in civil, commercial and labour matters from March 2003 to April 2019.
She is fluent in French, English and Spanish.
MISSION
To accompany, guide, help and inspire individuals, groups, organizations and communities to resolve their conflicts, as well as their tense and complex situations, by revitalizing their empowerment and reinforcing everyone's unicity and complementarity.
To offer adapted, relevant and inspiring services aimed at achieving concrete, satisfying and sustainable results.
VALUES
Values are the basis on which STUDIO17 MÉDIATION's identity, culture and mission stand on. They guide the choices and actions and translate into concrete results. They are at the heart of the organization and correspond to its raison d'être. They give the tone and inspire trust.
Respect

Respect of the other. Respect of the capacity, the autonomy, the dignity, the individuality and the complementarity of each and every one. Respect in the interactions and in the conflict resolution processes.

Open minded

Open minded by listening and by receiving new and different opinions and ideas. Open minded in designing, planning and implementing conflict resolution processes and in achieving results.

Integrity

Integrity by respecting the mission, the values and the method. Integrity translates into authenticity and congruence among thoughts, words and actions. Integrity reassures, inspires and allows engagement.